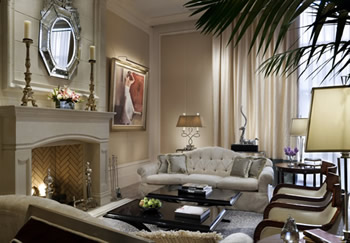 Why a higher fee means lower cost and a better quality job…
The trend today in purchasing is to mark up furnishings by a certain percentage or to charge "transaction fees" to vendors—or take rebates from them. Some FF&E procurement firms do all three. ADM does none.
We feel that such practices, although perhaps not unethical, can compromise a project's quality and cost. And they often make it difficult for the client to determine what the actual costs are. Mark-ups inevitably reward the purchasing company by giving it a financial stake in spending more rather than less money. Quantity rebates can jeopardize the design by limiting the resources the purchasing company will use. As a result, cost-saving and design enhancing opportunities for the client are often lost.
At ADM we do business differently. Our firm is not tied to any vendor discount or rebate program, so we always have the freedom to shop anywhere.
Our only compensation is our fee. There are no mark-ups or rebates, hidden or otherwise. All net wholesale pricing and discounts of any kind are passed on directly to our clients.